Our Doctor
---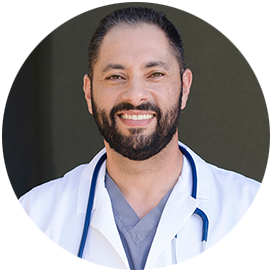 Anthony Rizk, DVM
Dr. Anthony M. Rizk graduated veterinary school in 2010, completing his clinical training at the University of Illinois. Dr. Rizk completed his undergraduate work at UCLA. As a former instructor and teaching graduate student, Dr. Rizk worked on many university research studies focusing on animal behavior and neurology.
His professional interests include emergency surgery/medicine, exotic pet medicine, dentistry/oral surgery, as well as soft tissue and orthopedic surgery. Dr. Rizk has many years of experience in shelter medicine and disease control. He has volunteered his time and surgical skills for pro bono work across Humane Societies, shelters, and rescues in LA and Orange County.
He is a member of American Veterinary Medical Association, Southern California Veterinary Medical Association and  CVMA (California Veterinary Medical Association).